A new skin for the Groovy website
In the coming months, the Groovy team will be working on a nicer website with a web designer and better and up-to-date documentation. Obviously, this will take quite some time (especially for the content, more than for the look), but in the meantime, I wanted to refresh the look of the Groovy website a bit. So I spent several hours today and tonight playing with CSS3!
I used Twitter's Bootstrap grid system which is quite neat. Not only does it provides an easy to use grid system, but it also takes care of typography, menus, and much more. And I used highlight.js for the Groovy syntax highlighting (the same that I use on this blog).
And the result looks like this now: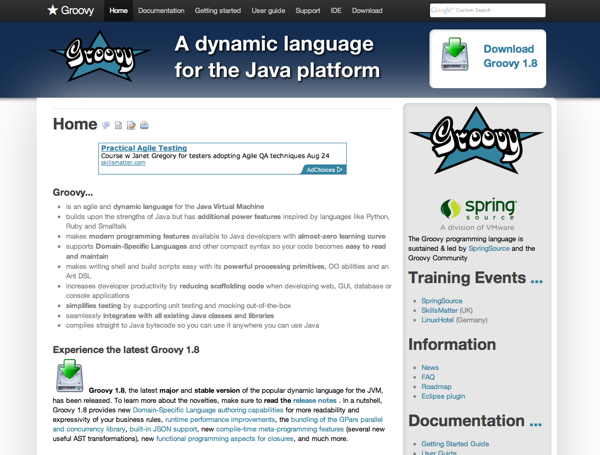 Disclaimer: I'm not a profesional web designer!