Gaelyk 1.2 is out!

I'm very pleased to announce the release of Gaelyk 1.2!
For the impatient, you'll be able to find the new JAR and Template Project here, as well as the changelog: http://gaelyk.appspot.com/download
You'll notice that the new template project uses Twitter Bootstrap now, to make it a bit fancier and nicer on the eye!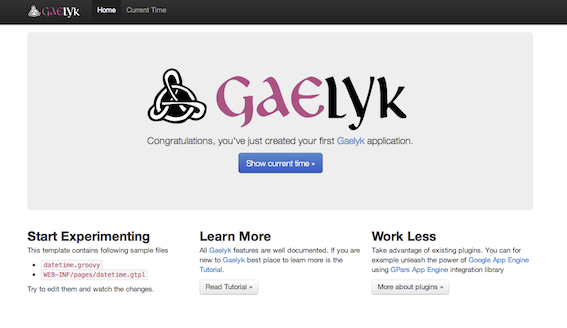 We also upgraded to the latest and greatest of Groovy and App Engine's SDK.
In terms of new features, I'd like to particularly highlight:
Thanks a lot to the Gaelyk committers, and in particular to Vladimir who helped me a lot on the finish line of this release!
Have fun with Gaelyk!
And we're looking forward to hearing about your feedback and experience with this new release.