Video: the Pic-a-Daily serverless workshop
With my partner in crime, Mete Atamel, we ran two editions of our "Pic-a-Daily" serverless workshop. It's an online, hands-on, workshop, where developers get their hands on the the serverless products  provided by Google Cloud Platform:
Cloud Functions — to develop and run functions, small units of logic glue, to react to events of your cloud projects and services
App Engine — to deploy web apps, for web frontends, or API backends
Cloud Run — to deploy and scale containerised services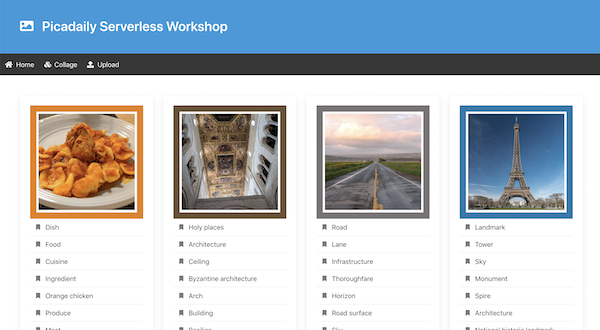 The theme of the workshop is to build a simple photosharing application (hence the play on words, with a picture a day) with those serverless products, but along the way, developers also get to use other services like: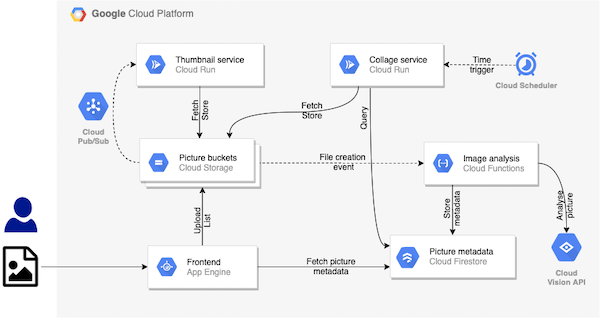 The workshop is freely accessible on our codelabs platform: "Pic-a-Daily" serverless workshop. So you can follow this hands-on workshop on your own, at your own pace. There are 4 codelabs: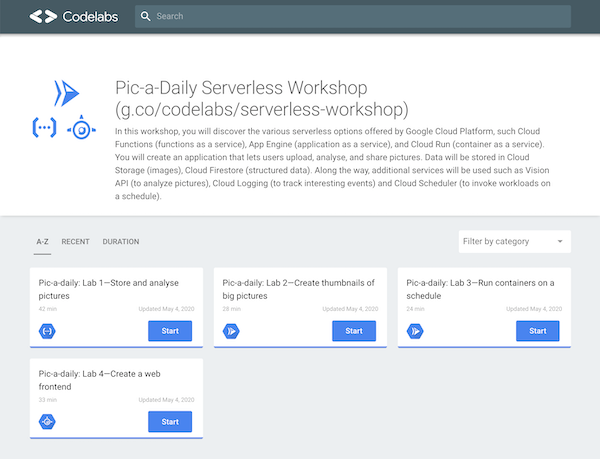 We have a dedicated Github repository where you can check-out the code of the various functions, apps and containers, and you can have a look at the slide deck introducing the workshop and the technologies used.
And now, the videos of the first edition are also available on YouTube!
The first part covers Cloud Functions and Cloud Run with the first two labs:
The second part covers Cloud Run and App Engine: